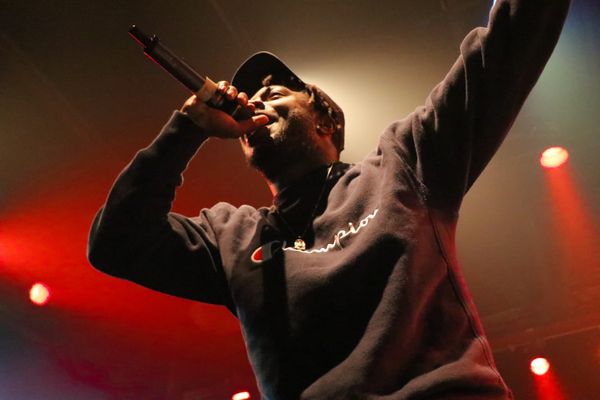 Let's start with the  statement: as a rapper, singer, or recording artist, you've either sent a demo to a record label, or at least planned to do so at some point in the future. Below are 6 tips to help musicians land a record deal. 
1. Write a Great Bio 
First things first: make sure your brand is properly and professionally represented online. Too often I see artists not taking the time to write a detailed bio. I know not all of us are natural writers and it can be challenging to write about yourself. Your bio is important because it is the first opportunity you have to get record labels and fans interested in your music. This is your chance to tell your story and convince people why they should give your music a listen. If you do not want to write your bio you can always outsource it to a writer or company. Check the consistency of your artist name and social media URLs, the look of your Soundcloud, Facebook, Twitter and YouTube pages (and other networks you are active on) and post fresh content. Don't make yourself look like an inactive project. 
2. Prepare Your Music For Submission 
Remember about producing and delivering good quality music. This is the number one thingTony from Atlantic Label Records notices when listening to demos. Make your music release-ready before sending it to a label. The music has to be top quality. Artist should be using high quality instrumentals behind their vocals.  Many Labels express their experiences with receiving music of bad quality: "Nevertheless, we are noticing a massive lack of quality in the last weeks. Most of the tracks are built on bought templates, sample cd's, construction kits and Sylenth presets. Additionally the tracks are mixed badly, have no clean frequencies, are over-compressed in order to sound simply loud and were produced without passion. We got stolen tracks and tracks by ghost producers as well. Good mastering is not done only with a few plugins, you should know what you are doing, with or without plugins." 
 "Professionals know the process of being successful. Nobody will be rich after one release in the digital stores. Nobody will be rich after a good place in the SoundCloud charts. Being in the charts in these times does not mean that the release is sold millions of times. ". Another good tip is to invest in features. Some pretty well known rappers and singers will provide features (for a fee). Having a feature from a well known recording artist can help you get more exposure and creditability just by association. 
3. Do Your Research 
Know who you will reach out to. We recommend creating a spreadsheet first, with contact details of the imprints you want to target (including A&R's first and last names where available), and links to demo submission requirements. Music blogs and record labels have specific guidelines on how to submit – and how NOT to submit – your music. The most frequent question we get from artists is, 'How do I contact the music services listed in your directory?' The answer is always the same: Whether you're contacting magazines, music blogs, radio shows, record labels, music distributors, or promotional services, you have to check THEIR SPECIFIC submission guidelines before getting in touch. This is the most fundamental rule of promotion. It is the rule now, and it will be the rule 2,000 years from now when humans have giant heads and tiny bodies." 
4. Be Relevant 
only send to labels which will be interested in your style of music." Don't blast to every label you can find. Be super focused, and spend time to learn a label's catalogue to craft a personal, resonating pitch."Producing a great track is just the first step on the road to success. Sure, you could release it yourself, but if you want to reach the biggest possible audience then linking up with an established label is still your best bet."The biggest no-no  is MP3s attached to emails. They clog up your inbox and crash your email program. A SoundCloud stream is far preferable as you can check quickly and download if it feels relevant. Also, private links are nicer…" 
5. Think Like A Label 
Send it over to people whose opinion you value, but not your friends or relatives. They will likely be yeah-sayers. You don't need that. You need hard criticism. Take it all in and work with it." Labels are primarily a business, and that business need revenue in order to survive. Essentially, all labels are looking for a hit. It doesn't necessarily need to be a 'mainstream' hit, but something that's good enough and unique to catch a lot of attention. However, with the ease of access and distribution of music in the digital age, labels, are "dependent on the marketing power of artists themselves. So they will look out for artists that have fan bases as well as the capability of branding, marketing, and promoting themselves, without necessarily the help of the label itself. If you want to learn more about promoting your music on soundcloud, then read our article : How To Promote Your Music On SoundCloud. 
6. Send Out Your Music 
It's time to send your demo. Start small, pitching to one or few labels at a time, and don't be upset if you don't hear back. Try with another track later. Do follow up with every contact at least once though, and remember: a rejection is a very good result as well (much better than no response at all). Be sure to follow all the submission instructions noted on the record label's website to avoid an automatic rejection.