Music on YouTube: 5 Takeaways for Musicians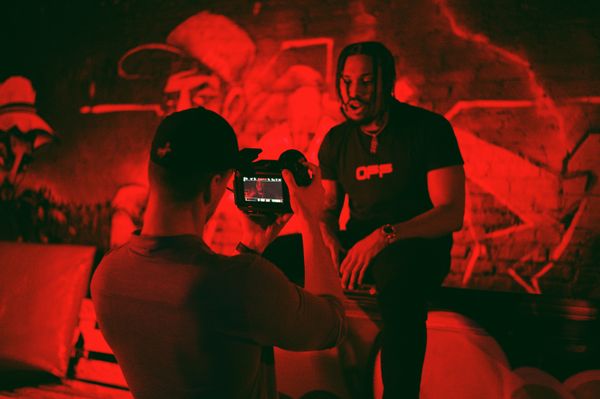 #1: Use the Song Title in YOUR Title 

For artists that are performing covers, one thing I noticed is that some videos begin with "me singing" in the title. This may help rank higher for the term "me singing " but they are not leveraging a very important keyword and that is the title of the song. Many popular artists that are going viral start their titles with the "song title". As a rule videos rank most for the terms  that are towards the start of the title and description box. So by making the title "me singing" rather than the title of the tune, this will destroy your chances from ranking higher in search and rely more on engagement, sharing etc. 
#2 Tags are Important Too 

Title and tags truly go as an inseparable unit, however I thought it was vital to address these independently. Tags in your video should also match the video title and descriptions. It is important to have your most important tag first in your tags, and follow in ranking order. You should use all the space allowed to enter as many tags as possible as long as it is related to the video. You should then make sure that all of your tags are also in the description of your video. You can use online programs such as TubeBuddy and Vid-IQ to analize your videos in terms of YouTube SEO and look for areas of improvement if need. 
#3 Collaborate, Collaborate, Collaborate 

Collaborating with other popular YouTube channels in your niche is a great way to tap into each other's audiences and help grow your channels together. Also collaborating with a larger channel will help improve your channel authority not only within the Youtube Algorithm but also among your viewers. Collaboration videos can also help your other videos show up as related alongside the other channel's video. 
#4 Connect and Engage With Your Audience 

You should be replying to each and every comment that are made to your YouTube videos. With YouTube even the creator's replies to comments are counted to the video's overall count of comments. The more comments, the more engagement, the more likely the video will get picked up by algorithms. Be sure to ask questions in your reply, to get more engagement on your video. Have haters commenting?? Great. The saying goes if you don't have haters than you're not doing it right. If someone drops a hateful comment on your video, don't be afraid to fire back and start a heated discussion. This back and forth will help increase your engagement, so use these haters to your advantage. I did this with one of my videos and it ended up ranking pretty well. 
#5 Get Video Embeds
Immediately after release of your music video you should be reaching out to blogs and submitting your new YouTube video to be considered. If the blog decides to dedicate a post to your video they will also embed the video into their page. If you get a good enough embeds this will send a positive signal to google and start ranking your video in the Google search results. This can result to more view = more watch time = higher rankings within YouTube itself.